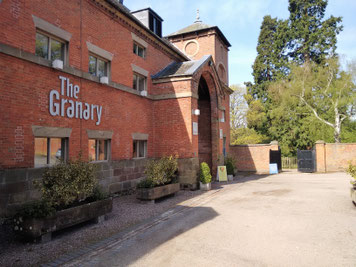 Each spring the Birmingham Watercolour Society holds an exhibition at Weston Park in Shropshire where members from around the world can display their work.
This is my tenth year as a member of the society and today I delivered two paintings to the gallery, each based on sketches created during my recent journey along the Severn Way.
1st - 30th May 2019.
The Granary Gallery, Weston Park, Weston-under-Lizard, Shifnal TF11 8LE.
Gallery opening times - 11am until 4pm daily.
Please click here for directions.