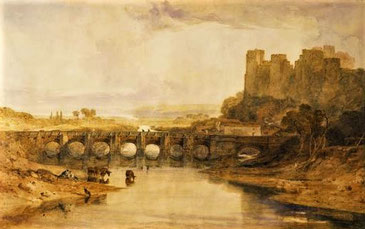 I love great paintings in the same way I love good, home cooked food; it nourishes my soul and puts a smile on my face.
Yesterday was no exception when I, and fellow members from the Birmingham Watercolour Society, attended a watercolour appreciation evening at The Barber Institute of Fine Arts.
Hosted by Helen Cobby, Assistant Curator and Andrew Davies, Communications and Marketing Manager, we were treated to a very interesting talk and the chance to view The Barber's collection which included works by JMW Turner, David Cox and a very rare sketch by Anthony Van Dyck. These paintings are held in a special print room and can only be viewed under strict lighting conditions so I felt very privileged.